Bold and Back for More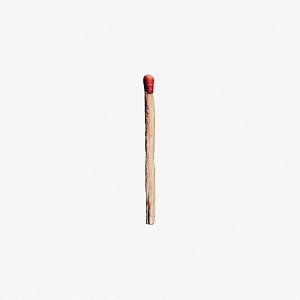 Rammstein has revived a decade after their last album's release due to the arrival of their seventh studio album, which is untitled. And boy, is it the album we've all been expecting.
The German band's 25th-anniversary album is both a satisfying return to classic sounds, a fresh and spectacular vision of the band, and most surprisingly, still elegant and graceful. It's also a return to tradition for Rammstein fans who have stayed with the band for the last quarter-century. The 11 tracks on the album are anthemic, rhythmically focused, and catchy, seamlessly combining industrial and electronic elements with hard rock and heavy metal in a distinctive way. Regardless of your standpoint, Rammstein has made a career out of shocking people, and while the use of Nazi imagery is debatable, the band's success and popularity over the last 25 years is undeniable. 
Deutschland, the album's first single and leadoff track, is a strong love-hate tribute to Germany and its complicated past. It opens with gothic electronics and a clear sense of patriotism, instantly setting the tone for the album with militant looping tabs and penetrating synths. The German six-piece reminds us once again that they never wander far from their effortlessly timeless sound. On the other hand, Zeig Dich begins with a harrowing chorus of opera singers and evokes a darker, heavier, and, better yet, spookier atmosphere than the previous songs. As the album's third installment, the ride-along vocal dynamic, combined with progressive instrumentation, is a standout appearance.
The album is filled with underlying messages and references to history. Radio, the album's second single, is about the censorship prior to the collapse of the Berlin Wall, when the famed radio was the only escape from state-enforced laws on what type of music was allowed. Similarly, the aforementioned Zeig Dich ('Show Yourself' in English) is a scathing indictment of the Catholic Church. These messages bring their music to a higher level in mastery and craft with how they put on display how much the band can pack into one song in perfect harmony. The only catch is they do sing in German, creating a language barrier. Despite this, they have amassed an immense international following and the German vocals are what grants them their signature baritone style.
Rammstein has a wide range when it comes to their songs, so each one stands out. However, just to look at some examples, Deutschland ('Germany') is the main fast-paced and bittersweet track. It has quickly become one of their most successful songs. Further on, Auslander ('Foreigner' in English) is light, upbeat, and could be considered Europop, although it has also been interpreted as a jab at colonialism and sex tourism. Additionally, Sex is arguably my favorite track on the album, and although it has no deeper meaning than erotic descriptions in German, the overall guitar work, vocals, and action-packed rhythm is enough to get a 10 in my book. In addition, Puppe ('Doll' in English) is a trap waiting to spring, as it's introduced with a gentle guitar and soothing vocals until you're hit with the almost agonizing scream which gives into the track, an almost terrifying sequence of amazingly composed howls in German. Tattoo is a reference to their first album in which they implemented their trademark blunt hammer hit riffing. It also captures the dichotomy of tattoos meaning beauty and pain being inextricably linked. Hallomann (Hello Man) is the final and darkest song of the album, speaking of a kidnapper making a little girl sing for him. This way, Rammstein's ability to use multi-layered music makes each of their songs be left to interpretation. 
Additionally, Rammstein's music videos greatly complement their music. The members of the band were taught the art of filmmaking by renowned director David Lynch, so not only are their musical talents spectacular but so are their music videos. If you're interested, I highly recommend checking out the music videos, which represent the underlying messages of the songs in actual images without having to learn German. 
All in all, the album has a bit of everything and it seems the decade in the making definitely paid off. Their songs' quality and delivery haven't dropped in the slightest; if anything they're still improving. Each song carries an important message to unravel and interpret. Coupled with their musical talent, it earns the album a high rating, and I highly encourage you to give it a listen.  Rammstein truly is one of a kind and they fully embody their title of artists.