Teens Fight Pandemic with Podcasts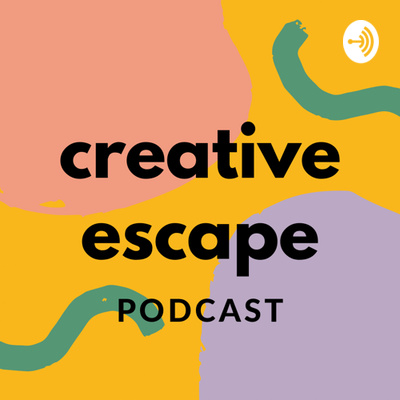 Pandemic, lockdown, millions of teenagers alone. Social Distancing, thousands of thoughts waiting to be channeled. A digital era. Social Media. Podcasting. A way to communicate and express. A way to connect.
To teenagers like Andrea Cardenas, podcasts were a hobby during lockdown, to stay connected to the world. To others like Sofia Valencia, TCS 11th grader, exploring types of creativity became part of her daily life. Later, they both turned to long formats of content to fight the loneliness of the pandemic. 
"It's about how everyone is creative and unique in their own way," Grade 11 and Creative Escape podcast host Sofia Valencia, said. 
Creative Escape 
Sofia and her younger sister Maria Valencia, found creativity as a middle point between their differences and eventually started Creative Escape to discuss creativity from different points of view. 
"I never thought I would be someone who did a podcast and put their personalities out there, but it has been a very fun thing to do, it has become a hobby for me and my sister," Valencia said. 
The digital era facilitates teens to inspire each other and easily start podcast projects. 
"Creative Escape started because I got inspired by Thea, from the podcast Thea's tea. I never thought you could create a podcast without a studio or without having a platform," Valencia said. 
Preparing interviews for guests who come from different creative industries is part of the episode preparation.
"We have an episode titled The Science of Creativity, we interviewed Dr. Sue, a professor of creativity, she taught us that everyone is creative and you just find ways to be creative, that's why we interview people from creative industries but we also want to branch out to people with STEM careers," Valencia said. 
After multiple weeks of working on the project personal growth is the real reward.  
"We really don't have a big audience, we just do it for ourselves for the sake of entertainment. We aren't worried about having a big audience," Valencia said. 
Off the Record
Individuals process change in different ways, isolated during lockdown left many teenagers alone with their own thoughts.
"When everybody is isolated and alone you don't know who to talk to. Not bad stuff, but just regular thoughts that you normally would communicate with someone at school but since we are so isolated, thoughts do get stuck in your head," Grade 11 and Off the Record host Andrea Cardenas, said. 
Off the Record style is much more natural, episodes are barely prepared, talking comes more naturally and research is made in bullet points format.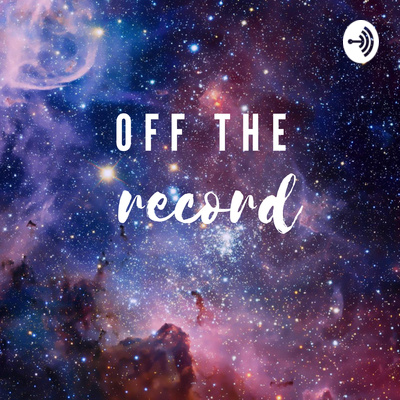 "I do episodes that are just me talking about whatever is on my mind, but I also do episodes that are research-based, I have some about the universe, the human body, and stuff like that," Cardenas said. 
Platforms like Anchor, allow teenagers to spread their content to multiple digital apps while giving them the freedom to record from home.  
"It's very dangerous when you're recording because there's no one in the room, it's just you and your phone. Then you end up uploading the episode and realize you shared very personal things," Cardenas said.
Even though Andrea suspended Off the Record once school started again, the experience and skills she put to test were worth it. 
"The idea of being able to talk and record myself and get out everything that's on my mind is very useful and almost therapeutic, even if no one listens to it you should be proud that you did it in the end and you were brave enough to put it out there," Cardenas said.
The opportunities to impact other people's lives as you personally grow and evolve into a better person are available to anyone through an individual podcast project. Different platforms allow teenagers to take the opportunity from home.  
"Everyone has their own specialty and interest and the digital era has provided us a platform in which we can reach hundreds or millions of people just by being ourselves," Valencia said