SORA the library of the future, today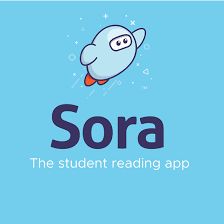 The virtual book system called SORA benefits  students and teachers but since its launch in 2020 few have taken advantage of this platform.
SORA implements characteristics similar to physical libraries but also provides the freedom to access books, audio books, magazines and other resources on your computer, tablet or cell phone. SORA has not gained popularity since a lot of users prefer physical books and have the perception that it is hard to use.  
"Having these books digitally makes it a lot easier for students to read them in their houses or in classes," Lina Isaza, TCS High School Librarian, said.
One big advantage of SORA is the large number of books available. Our school library has approximately 16,000 books while SORA offers over twenty-thousand different titles from over 5000 publishers all over the world. 
"The intention is for users to be able to read the books that they are not able to find physically. It is great for students," Isaza said.
In the platform there are also multiuser books which allow the users to check out the same book in large quantities in order for them to use in classroom activities like read alouds and literature circles.
"It makes a difference because the school has really good resources that help students and give them more chances," Isaza said.
The school gives free access to any person with a school email account and they can download or even listen to the books at any time they want. SORA can be used in 2 different ways, normal books and audio books. Audio books are helpful for people that like to work on other things and listen to new books. 
"I like it because it helps me multitask, and can make my chores more enjoyable," Gabriel Passentino, TCS High School Calculus teacher, said.
Similar to physical libraries in the platform you can only check out 3 books at a time, you have time limits to return the books, and there is only a certain number of copies of each book. However, unlike a physical library, ebooks can't be lost or stolen. 
"The interface is really friendly, it is really intuitive and it is really easy to use. It is similar to a library but you have more options," Isaza, said.
Another advantage of SORA is that you can find virtual definitions for words that can be challenging for certain users, you can also take advantage of different features like highlighting and pronunciation examples.
"There's a lot of people that like digital books because with these books you can expand the words and find the meaning for unknown words, also words or phrases can be highlighted," Isaza said. 
Since the launch of SORA in TCS, Lina Isaza has been trying to get recognition for the platform in order for Columbus School users to fully take advantage of the benefits that SORA provides. 
"I have tried to promote the platform, but I also think that teachers should support the cause since there are the ones that share the most time with students. I think that it is getting more recognition but we still need the help from teachers," Isaza said.