Il Castello, Italian Food the Way it Should Be
There is no shortage of Italian restaurants in Medellin, but Il Costello is a tradition, and rightfully so.
With a wide variety of mouth-watering pizzas and pasta, exceptional service, and heavenly desserts, Il Castello is an experience you do not want to miss.
It is no wonder Colombian food is a gastronomic journey in itself. Casuelita, Ajiaco, Chicharrones, Patacones, Arepas, and Asados are all part of the culture. However, for those craving a different taste, the flavors of Italian cuisine are an irresistible temptation.
There are good "Italian" restaurants all around Medellín like Amazza and Della Nonna; which have a good ambiance, and plate variety, but only an average taste in their pasta and pizza. Then there is Il Castello. Calm and elegant as soon as you walk in, even in a zone with a high level of tourism, such as El Poblado.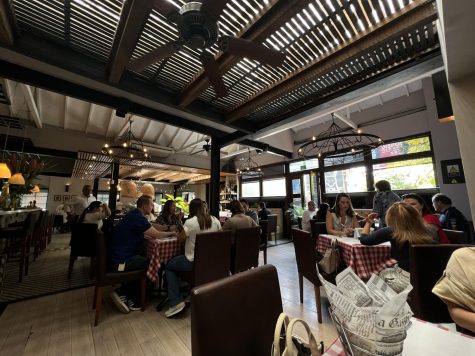 Parking can be problematic, just like many of the restaurants in that area. You can either get valet services, or wait in a chaotic dead-end street for someone to leave and allow you to park in a pretty tight space. 
The menu at Il Castello is extensive and offers a variety of traditional Italian dishes, including homemade pasta, wood-fired pizzas, and fresh seafood. The ingredients are high-quality and sourced from local suppliers, resulting in dishes that are both flavorful and authentic.
Beware, if you plan on going at lunchtime with friends or family, make sure you order your plates on time since the kitchen is only open from 12-2:30 pm. Yes, it can feel a bit rushed if you want to have an afternoon chat and catch up, but I mainly go for the food, not to talk for too long. At night, you have a bit more time, their hours go from 6:30 to 10 pm. They don't offer their services on Sunday.
To avoid wasting a trip and having nowhere to be seated, make sure you make a reservation through their website or call them. Personally, when I have called, I have never had any inconvenience and have always managed to successfully book a reservation.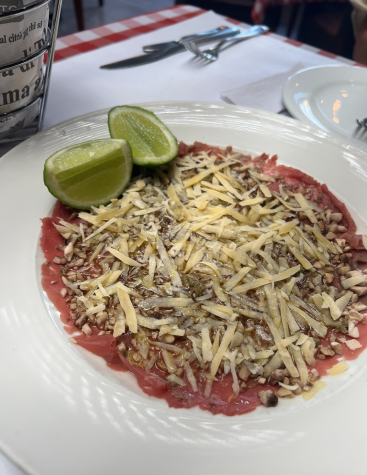 Before the food arrives, the waiter brings a small yet amazing pesto pizza as "cortesia de la casa" which calms your hunger down. It is enjoyable, but be careful, don't get too full for the great food on the way. 
One of their most famous appetizer plates is the beef carpaccio. Thin slices of freshly cut meat served with lemon, olive oil, balsamic vinegar, and parmesan cheese to top it off. Simple, with a good flavor and presentation, and perfect to share between two people.  
I go for mild flavors and soft textures like the Gnocchi Rosatte, which is my favorite dish. I was not a big fan of gnocchi because of the weird descriptions my mom gave and was kind of scared to try them. However, ever since I tried the gnocchi there, I do not miss an opportunity to order it.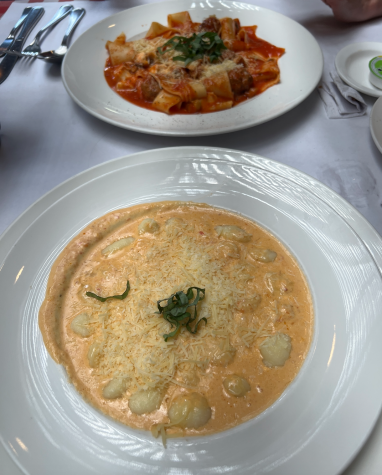 If you're a classic person who loves red sauce, two great options are Pappardelle al Telefono or Spaghetti Bassano. These two plates have a fantastic flavor, and the perfect touch is added with the mozzarella bits.
I also risked it and ordered two exotic pizzas, La Carnuda, and From the Table. La Carnuda was pretty good, nothing from another world. The thing that made it special was the dough. The texture was amazing and left me eating every corner. I was not a fan of From the Table. The anchovies in it made me not want to take another bite, but I believe that if it didn't have that sneaky ingredient it would have been pretty tasty.
Don't you dare bring a jacket or sweater or even a long sleeve shirt. On a sunny day, it feels like an oven. To be comfortable here, make sure you wear something for warm weather. 
After the main dish, there is no better way to end a meal than a good dessert. The pecan pie here is one of the best you will find in the city. The ice cream is just regular vanilla ice cream but the pecan pie does its job. 
The service at Il Castello is top-notch. The staff is attentive and knowledgeable, and they go out of their way to make sure that every guest has a memorable experience. When we ordered another plate and wanted a certain type of pasta in it, the waiter was happy to ask the chef to make changes.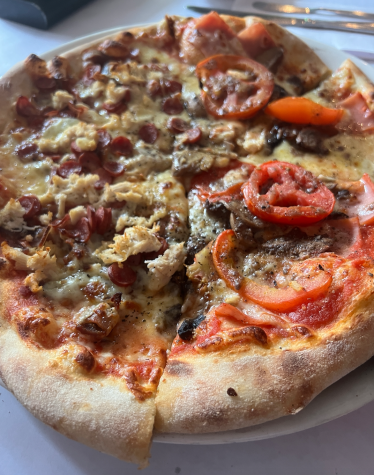 When we were ready to order the check, the prices were pretty good, considering Il Castello is located at the heart of tourism, yet it maintains an excellent quality of food and service.
All in all, Il Castello is an outstanding Italian restaurant. Whether you're celebrating a special occasion or just looking for a memorable dining experience, this restaurant is sure to impress.