TOM Members Search for Sponsors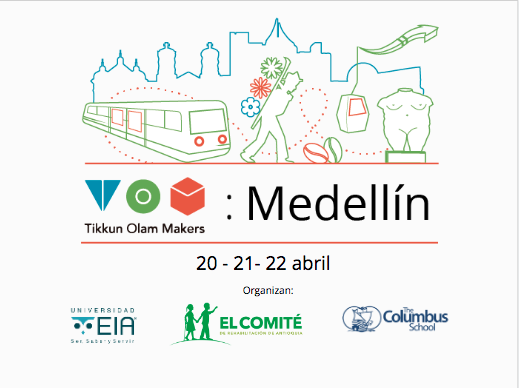 TOM organizers are looking for sponsors for next year's event that will take place from April 20-22, 2023 in the TCS High School Coliseum.
Emiliana Gomez and Maria Correa, Grade 10, are in charge of finding sponsors for next year's event. Alvaro Correa, Correa's dad, is interested in becoming a sponsor for next year, which is a great opportunity since he works in ARUS in Grupo SURA, a company that works with technology.
"Unlike other school initiatives TOM needs monetary aid in order to buy the materials," Gomez said.
The different levels of sponsors are Gold, Premium, Team and Makers. The lowest being Makers and the highest Gold. Gold sponsors receive their logo on the official shirt and are denominated as one of the official sponsors.
"Many industries are interested in being a sponsor and they are able to choose what level they want to be and receive the benefits of it," Gomez said.
Sponsors can help the event with monetary aid, food, materials, makers, engineers and technicians. ARUS has a social awareness program where they are involved in different activities in Comuna 13 and works with people that have disabilities.
"I talked to my dad about TOM and he said he was very interested in the project and we're soon going to present to the company our proposals," Correa said.
ARUS is also a highly qualified company and has a human team with technological solutions for the service of people and other companies that make it possible to create and evolve.
"We hope the tech company ARUS can give us makers and help with the technical process of design," Gomez said.
Sponsors are very important for TOM because the event is very big and the organizers need to cover all of the need-knowers and maker's needs during the event, this involves food for every meal a day.
"One of the sponsors we're going to talk with is Postobon because hopefully, the company will provide us with money, sodas and more stuff," Gomez said.
Gomez and Correa randomly brainstorm for sponsors, TOM mainly needs sponsors to invest and there are no specific criteria to become a sponsor.
"There was an idea to talk with Kanu, which is an unrelated company to what TOM is, but we are looking for ways to make Kanu and TOM related," Gomez said.
Gomez and Correa are still in the preparation phase and studying the budgets, they aren't looking for specific companies, they are looking for sponsors that are willing to help.
"Next year's TOM is going to be different because we have a new goal of mass-producing the solution and in order to do that we need a wide budget," Gomez said.