Late Fees for Late AP Exam Registration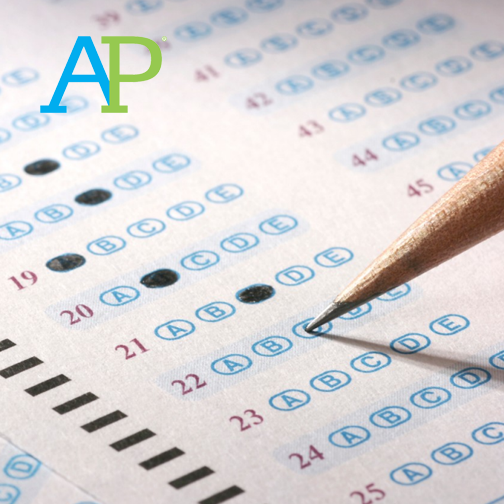 A $50 USD penalty will be assessed to all AP students who decide to register for an AP exam after the November 8 deadline.
Each exam costs $142 USD, including taxes, but after the deadline, the price will rise to $192 USD. Students who cancel will receive a refund of $92 USD.
"The original costs seem pretty bad because of how high the dollar is, but I think the price is necessary. People grade the exams one by one; this time needs to be paid," Pablo Nichols, Grade 10, said.
TCS students' registration deadline for an exam was October 20, but changes can still be made without penalty. Out of 306 students in AP classes, 151 registered for exams. In total, adding up to 254 ordered exams
"My mom sees it as an expense to be in the class without taking the exam," Augusto Leonardi, Grade 10, said.
Advanced Placement is a program created in Canada and the United States by the college board. It allows students to advance in college as long as they get a grade above three on the AP exam. Each college decides the score they are willing to accept to give credit.
"For the university to validate a class of those, it costs you around 1500 dollars, so at this point, if I pass all that, my goal is to study and be able to pass them; I could be saving some money and time in the university," Teo Dominguez, Grade 10, said.
AP classes have the rigor of a college class, thus helping students learn advanced topics and studying habits. Independent to taking the exam or not.
"If I want to study something related to geography, English, or anything, I will have a more advanced knowledge of the topic taking the AP classes," Leonardi said.
Not all students register for AP classes and many who do suffer from the heavy workloads to be prepared for the exams. Student stress may lead to changes in behavior, sleep, diet, and academic performance. 
"There are many colleges that won't accept a grade lower than a 4 or 5 and it's not worth the cost knowing that probably it won't end up working," Valentina Henao, Grade 11, said.
AP Human Geography and AP Spanish Language are the popular exams at TCS. AP Spanish Language class is mandatory for all 10th graders, while AP Human Geography is optional but very popular with students.  
"I don't do well in Spanish classes and am not attending AP Spanish by my own decision; that was automatic. Everyone in my year is in that class," Nichols said.