New Podcast Produced by Girl Up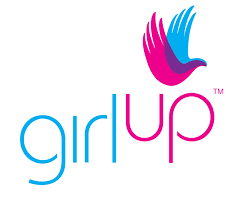 A new podcast is being produced by The Columbus School's Girl Up to share stories of resilient Colombian women and strengthen relationships between TCS and Medellín's Community. 
'Aliadas: Historias que nos hacen fuertes' will grant the TCS community a way to connect and learn from strong women through pre-recorded interviews, starting in May. Regardless of the COVID restrictions, the Girl Up club has gathered the necessary mics and headphones to get this project going.  
"Due to the whole covid situation, we can't connect with people face to face, but still getting to know inspiring stories from our community is extremely important," Rosario Navarro, Girl Up president, said. 
The new platform is an open space where guests will discuss, through the lens of experience, different life challenges that led them to be successful. 
"[The podcast] will be a great way to open minds and make people understand that there are people outside our community who suffer and have our same struggles, but they keep fighting and end with very positive things," Navarro, said. 
Interviews will provide a closer view of the lives of popular women who have made an impact on Medellín regardless of the social and personal challenges faced. 
"Every woman is different, every woman has her own struggles and every woman has something to teach other women," Navarro, said. 
Podcasting, a hobby to many,  will inspire and create empathy with the audience while expanding the Girl Up brand. 
"[Aliadas] will break barriers between Girl Up, the TCS community, and the whole city," Manuela Isaza, Girl Up Middle School leader, said.
A zoom meeting between one of the Girl Up members and the guest will be held to prepare the highlights and main focuses of the interview. The episode will be later recorded and announced through Girl Up's social media. 
 "The dedication of the presidents and the whole club are amazing, you can see how the club really wants to make an impact on people's lives," Luisa Ceballos, Girl Up member, said.
Episodes will be available to anyone on all digital platforms including Spotify and Apple Music.
"Every woman has a resilience story, how can we learn from them?" Navarro, said.  
About the Contributor
Maria Hinestroza, Discoverer Staff Writer
Maria Hinestroza is a member of the Class of 2023. She's currently in her first year in Journalism and she is a Discoverer Staff Writer. She has been...