Road to College Program Goes Big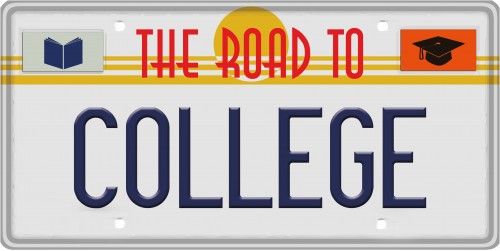 The Road to College program led by College Counselor Dina Rechani helped the 2022 senior class with a total amount of 52 applications and 30 acceptances to foreign colleges and universities.
This year the program raised USD $9,007,372  in scholarships for 4-year schools in North America, Europe, and the Middle East. Rechani has already started work with the Class of '23 with informational meetings and mentoring students interested in studying abroad.
"There are 110 students in 11 Grade and 101 students have already answered the Google Forms that I prepared for them. Each one has a folder that I shared with them according to what they want to do, so I am explaining to them what the folder is about, and I am explaining step by step," Rechani said.
Rechani encourages her students with a quote from Frank Bruni, "Where you go is not who you will be." The goal is to instill the idea that "…it's not where you're going but what you do with the education."
"Because a lot of people think that if I don't go to a big name school I will not amount to anything in life, and it's not like that," Rechani said.
Rechani is careful to note that you do not need to study abroad and students that stay in Colombia for their education are very successful.
"My plan is that not everyone goes abroad for an Ivy League but that people go to the place where they belong where they fit better," Rechani said.
Currently, in The Road to College program 11th Graders are working on their brag sheets and preparing their college essays.
"Right now they should be doing the Brag sheet that I put in each one's folder and everyone should do a College essay that will help them apply or know what they are up to," Rechani said.
For 11th Grade students, it is very important to stay in touch and check all emails.
"I put a lot of things in Schoology and if you sent an email please read it because generally the way I communicate with you because maybe there is something important and interesting that will be useful to you," Rechani said.
Having an experienced college counselor is an important factor in guiding students to make the best decisions.
"So the road to college is a complicated road, but it's a fun complicated road with many, many details but great reward." Rechani said.