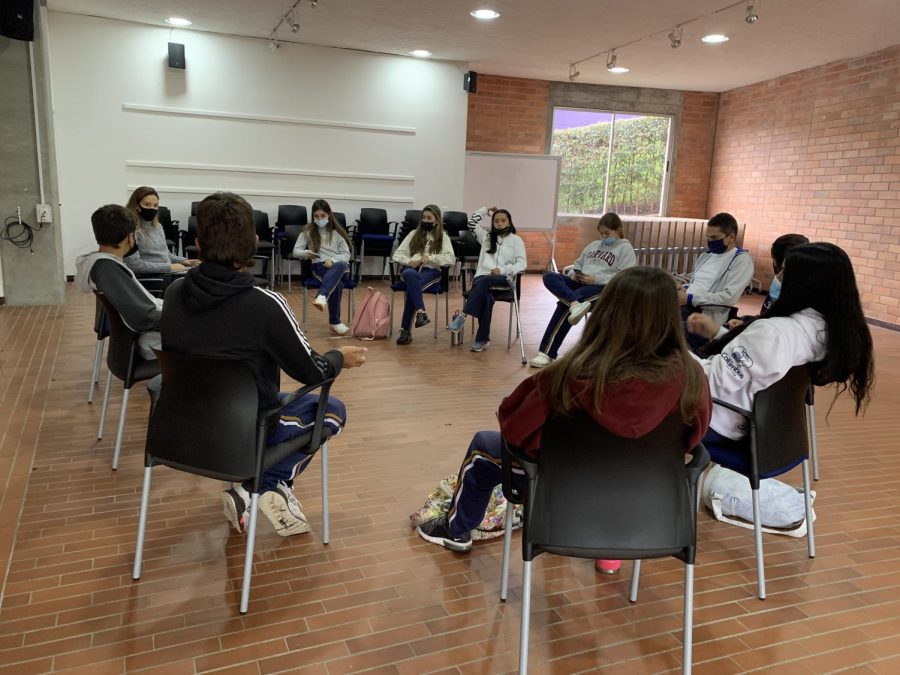 Samuel Perez
Tech start-up elevatED is partnering with The Columbus School to help students find their motivation so they can take lead in their own lives.
elevatED is a platform designed to help students develop and enjoy themselves in school life, it has taken place virtually until the first in person meeting that took place on March 31st of this year.
"It would really be implemented if this pilot is successful, which would mean students following the modules, them giving good criticism and the students feeling that this time spent had positive and valuable effects," Andres Rendon, HS Counselor, said.
elevatED started by TCS alumni Gregrio Londoño, Class of 2012, thinking about how he enjoyed school, which is contrary to how many people feel, so he wanted to make a change and help students appreciate school and find themselves.
"I think that this will have a positive impact and it will helps students realize what they want to do in life and help them value their school life more," Juanita Veilla, Grade 9, said.
This will change how many students view themselves, and their school, as many have yet to find their way in life, and don't feel satisfied with their own school lives.
"I feel like we humans need is to go back and build some tools that can help us reflect, ask some questions, debate on who we are and if we work on this in high school we will probably take better life decisions," Londoño said.
For now it is only a pilot program with volunteers, but in the future it is planning to be implemented and might have a cost for both the students and the school.
"Our main worry is that an important investment is made by the school and the families but this program won't be taken advantage of," Rendon said.
It has not been decided what actions will be taken if the program does eventually get implemented, as the pilot has only just started.
"I think it will be optional because not every student might be interested or thinking about this, but I think it's very fun," Velilla said.
elevatED seeks to make change, help students, no matter what grade, enjoy the school environment and take advantage of the opportunities they are given.
"What we believe in elevatED is that its never too late to begin." Gregorio Londoño said.