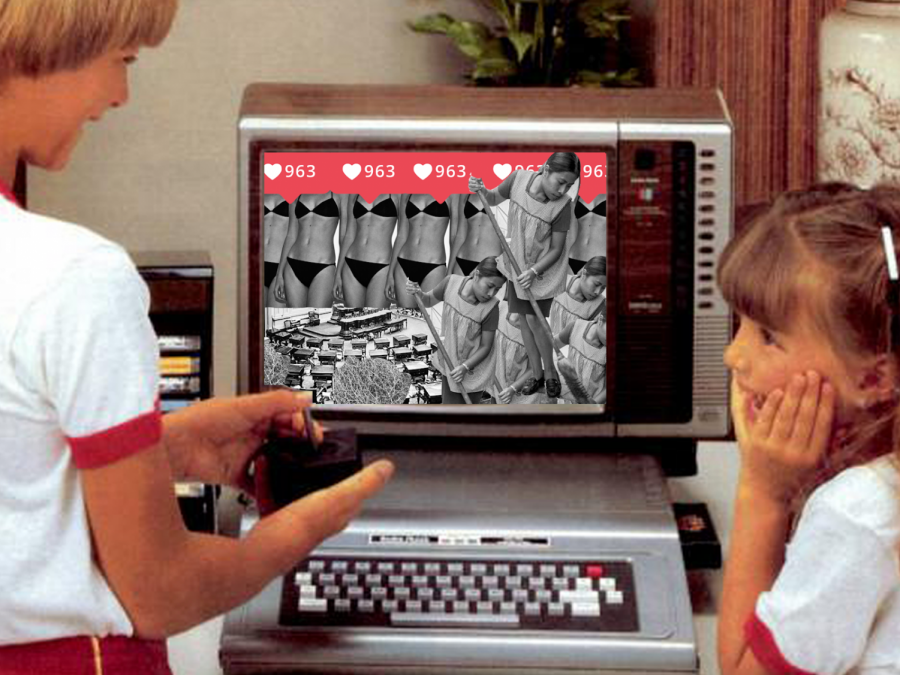 Camila Ceballos
Housewives? Maybe not. But take a closer look. A woman who doesn't feel safe walking alone down the street. A woman earning more than her husband with relationship problems. A woman scrutinized for her body size. There it is. Gender inequality remains. 1.1 million teenage girls have experienced some violence in their lifetime. The only region where this number hasn't declined is in Latin America and the Caribbean; a region where gender inequality continues to be a pressing issue because of underrepresentation, economic disadvantages, and stereotypes.
Currently, there is a lack of participation of women in politics and positions of leadership that has broadened the gap in gender equality in Latin America. Here, the percentage of female officials in top-level positions in the government does not surpass 30%. This disparate representation also translates to businesses, where women occupy only 5% of the high-level positions in the largest companies. As said by Luisa Castellanos, member of the feminist collective group Viejas Verdes and owner of Eloisa Estudio, "It's not convenient for governments to have more women in power because feminism needs to be anti-racist, anticolonial, etc, and in Latin America, historically, there are strong institutions and dictatorships both from left and right, and it's not convenient for them to have in positions of leadership people who strongly stand up against racism, the patriarchy, and more social injustices." This lack of participation in governments gives way for male counterparts to have a greater vote regarding issues like menstrual poverty and abortion, where women's participation is inherently needed. Moreover, fewer women in leadership bestow upon women having less voice and impact in society. Specifically, in businesses, it gives way to the gender pay gap. Even though there have been successful quotas, like Colombian law establishing a mandate of granting at least 30% of public positions in the executive branch (like cabinet and ministries) to women, these quotas are not necessarily being put in place in multiple leadership areas, and tit's never an even 50-50 split. Governments haven't guaranteed a secure place for women in leadership and, consequently, their future is stuck in an endless and disadvantageous loop.
Every day, women in Latin America are subject to poor quality work, and thus poor quality income propels inequality in the region. Most women are part of informal work, domestic work, and self-employment in small subsistence businesses. The labor force for women is not very broad and 41% of employed women in Latin America work in the domestic service sector. Additionally, because of the pandemic, women have had to endure worse working conditions. In 2018, only 52% of women participated in the region's labor market, versus 77% of men. However, many women thrive economically and even serve as main income generators for their households. Nonetheless, the gender pay gap is a stepping stone for these very women. It averages 29% in Panama, Paraguay, Peru, Uruguay, Venezuela, Argentina, Costa Rica, Dominican Republic, Ecuador, El Salvador, Bolivia, Chile, Colombia, and Brazil. Economic and political inequalities are clear, yet these translate into personal, household, and societal inequalities with more ideological roots.
Stereotypes and bias play a key role in maintaining these gender inequality roots. As previously done in this article, comparing men and women is a statistical way of seeing inequality. This is why it's key to also take into account other factors, like mental models such as "men are better leaders", "women can't do sports", or even the belief that women need to act a certain "adequate" way. In regards to this, Melissa Aldana, an expert on gender inequality and Girl Up Regional Leader of Clubs and Campus in Latin America and the Caribbean, said "I think the root (of gender inequality) comes from the patriarchal system (in which we are)  immersed. Such stereotypes and gender roles emphasize this tendency of what's expected of women who are always more likely to be disadvantaged and oppressed for the simple fact of being a woman." Women, teenagers, and girls are scrutinized daily by other women and girls, males, and society because there is a stereotype on where they should work, how they should dress, and more. A never-ending pressure that promotes not only unequal but unrealistic standards. Even though there are new movements like Girl Up and Viejas Verdes, the media encourages gender stereotypes. For example, they chose to focus more on past female presidents' outfits rather than their work and where women are judged on whether they have a "summer body" or not. All of these ideologies prevent women from reaching their full, deserved, and equal potential.
Latin American gender inequality is a fact that remains an issue today. Underrepresentation, economic disadvantages, stereotypes, domestic violence, femicide, media scrutiny, teenage pregnancy, lack of education, and more continue to be a barrier against equality. Men and women want to help and become part of the movement, the feminist movement, to reach equality. To that, Luisa Castellanos has the answer. "You don't necessarily need to be a know it to be able to call yourself a feminist. It's simply implementing it in your life, putting it (into) practice, because one thing is having the theory and knowing a lot of information on equality. Still, another very different thing is putting (equality) into practice."