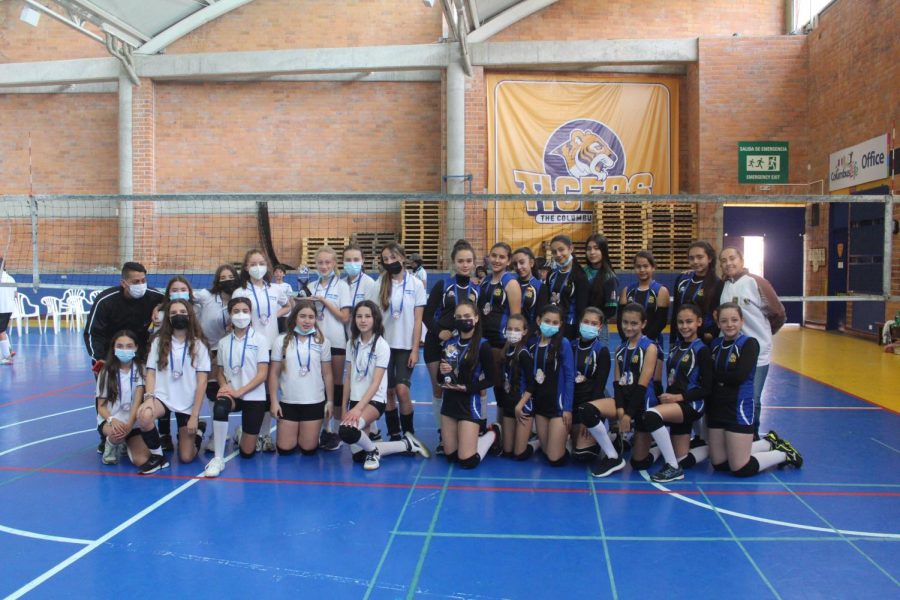 El Carmen Volley Club was crowned as the champions of the Middle School Copa Columbus held on March 10-11 after defeating Theodoro Hertz in two sets, 25-15 and 25-11. 
After playing the main draws and finals, the Marymount School placed 3rd overall defeating El Retiro 25-12 to 25-21. The Columbus School placed 5th overall in the tournament. 
"All of the teams that participated in the tournament were very strong and it was really fun being able to participate and win this tournament," Salome Vargas, El Retiro Volley Club player, said. 
Claudia Patricia Alzate, the coach of El Carmen Volley Club highlighted the good job of her team. She commented that the commitment and dedication led to the victory.
"The girls are very committed to the sport and to the team," Alzate said. "They have very good sportsmanship and work as a team."
Each team had positive and negative aspects to highlight after the tournament.
"I believe that the strong point of this team is our friendship and how close we are with each other," Vargas said. 
TCS underperformed after going 2 years without playing a competitive match. However, coach Jiovana Castañeda was satisfied with the performance and is now looking forward to the nationals in the next few months.
"We have a very strong team and our main focus is going to be binationals," Castañeda said. 
Coaches and players have all agreed that the tournament was well organized and competitive, but also think there is room for improvement.
"The tournament was successful but I would like to play more matches next time. We only got the chance to play 2 or 3 games per day and I think we could have played more," Alzate said.
Now the school is preparing for the High School Copa Columbus that will happen in April.
"We had a great result this tournament and we hope to continue this next tournament," Vargas said.